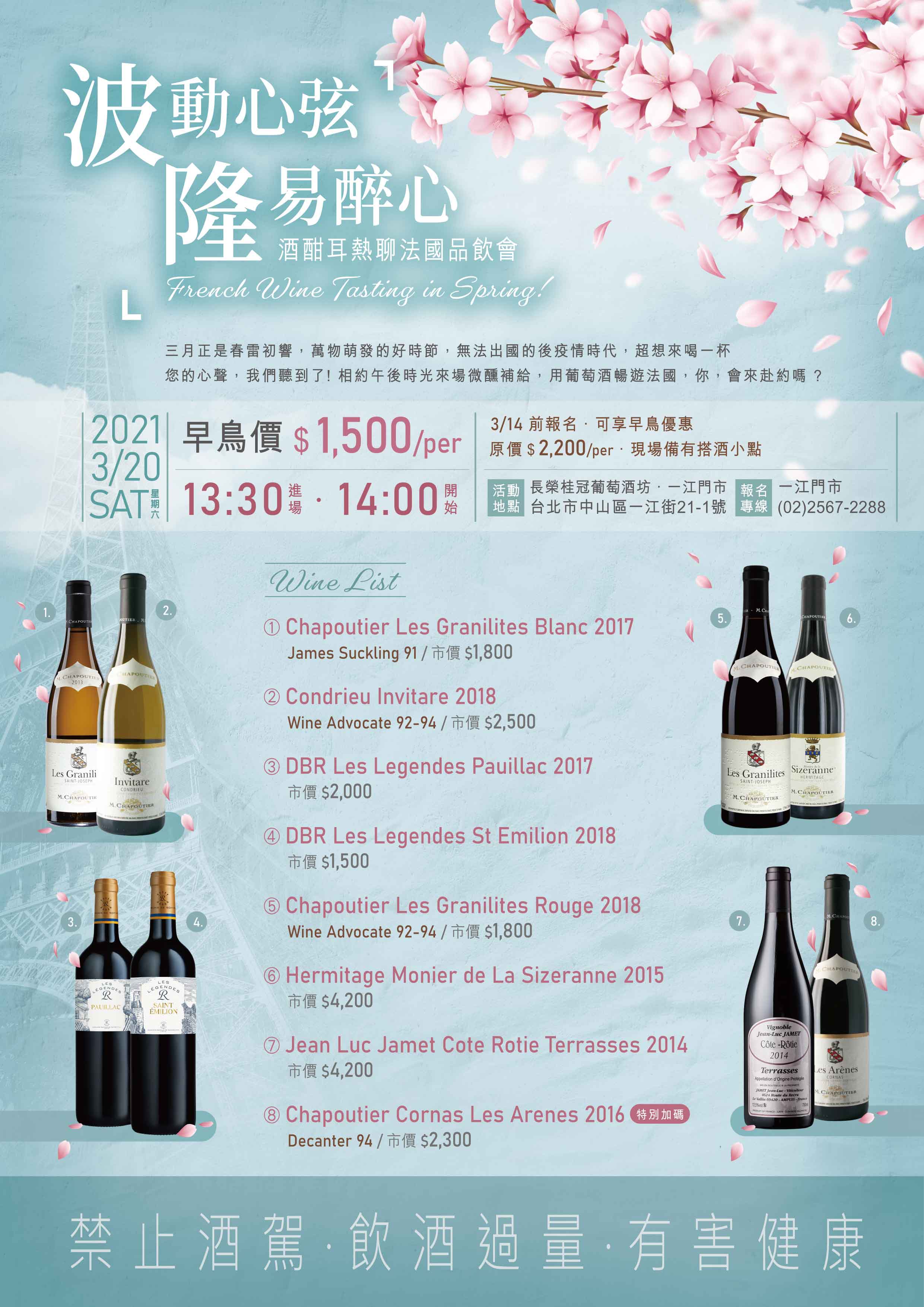 French Wine Tasting in Spring
March is a good time for sprouting when the first spring thunder comes.
Although right the moment is a difficult time to travel abroad because of the covid19, this is the best time for drinking.
We Hear Your Voice !!
Join us! Enjoy the afternoon with slightly drunk and taking you on our tour in France.